In order to mobilize Cornell to support ambitious climate action in this decisive decade, Cornell Atkinson and The 2030 Project: A Cornell Climate Initiative are issuing a special request for proposals for fast grant research-to-impact seed funding. We seek to enable faculty to seize urgent and unique opportunities to provide support for impact-oriented climate research, expected to be in the $10,000-$25,000 range.
2023 Fast Grant Awards
Adapting Ecosystems to Reduce Emissions
Reducing Greenhouse Gas Emissions From Human-made Ponds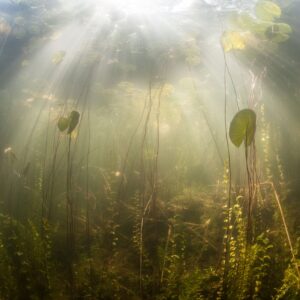 Freshwater ponds are globally abundant and they can support climate resiliency, but ponds are estimated to emit ~6-13% of all global methane (CH4) emissions. However, there is potential for management actions to reduce CH4 emissions. In this project, we will test the extent to which solar-powered aerators reduce CH4 emissions from artificial ponds while measuring other possible benefits to the pond ecosystem, including reductions in algal biomass, increased oxygen concentrations, and cooler temperatures. Ultimately, this work could lead to net benefits for landowners and New York State's carbon budget, by helping to meet the NYS Climate Leadership and Community Protection Act (CLCPA) goals, and advancing the potential for carbon crediting to landowners that reduce greenhouse gas emissions.
Investigator: Meredith Holgerson, Ecology & Evolutionary Biology
Circular Bionutrient Economy
Assessing the Global Potential of Circular Bionutrient Economy in Peri-urban Areas for Food System Sustainability
This project assesses the global potential for utilizing organic underutilized resources (OURs) to advance the circular bionutrient economy (CBE) in support of a transition to zero-carbon agriculture. The researchers take a spatially explicit approach to investigate the most relevant factors that influence the potential for food production in peri-urban areas that hosts 39% of global population, based on soil production and amendments that bring together OURs through facilitated regional industrial symbiosis. A typology of conditions as they relate to current and potential contributions to sustainable food production will facilitate the identification of entry points for interventions aimed at improving food security and mitigating carbon emissions through CBE.
Investigators: Chuan Liao, Global Development; Rebecca Nelson, Plant Pathology and Plant Microbe Biology, and Global Development
Seeking Synergistic Opportunities in the Confluence of Soil Health and Urban Agriculture in Circular Bionutrient Systems
Researchers will lead a convening process that engages teams working in NYC and Ithaca on urban and peri-urban horticulture, with the aim of advancing the circular bionutrient economy. The grant will enable farmers, researchers, and extension specialists to visit in fall 2022 field sites in Ithaca and NYC where studies and demonstrations related to soil health innovations are in progress. The convening will enable the group to formulate a strategy to advance the urban and peri-urban circular bionutrient economy by building on the group's collective experience and ideas. The convening will yield compelling grant proposals to USDA-NIFA, NE-SARE, and other funders.
Investigators: Jonathan Russell-Anelli, Soil and Crop Sciences; Rebecca Nelson, Plant Pathology and Plant Microbe Biology, and Global Development
Climate Action in Upstate Communities
Developing Tools to Assist Local Governments in New York to Estimate Greenhouse Gas Emissions Consistently With the Climate Leadership and Community Protection Act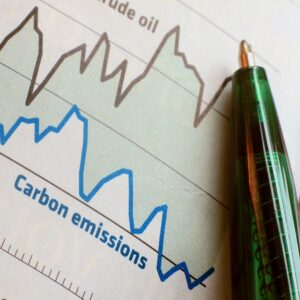 New York's Climate Leadership and Community Protection Act (CLCPA) of 2019 mandates major changes in how to account for greenhouse gases, including emissions from outside of the state if associated with use of fuel within the state, and more accurately reflecting the role of methane as an agent of global warming by comparing methane to CO2 on a 20-year time period. As mandated by law, the NY DEC produced a new CLCPA-compliant greenhouse gas inventory in December 2021. However, to date the state's guidance to local governments is not consistent with the CLCPA requirements. The researchers will develop simple spreadsheet tools to help local governments and institutions to estimate the greenhouse gas emissions consistent with the CLCPA.
Investigators: Robert Howarth, Ecology & Evolutionary Biology; Roxanne Marino, Ecology & Evolutionary Biology
Climate Impacts of Lawn Care
Conversation for Conservation: The Value of Conversation for Decreasing Lawn Care Maintenance Practices that Harm Bird Habitat
Use of gas-powered tools to maintain residential lawns minimizes and harms bird habitat and contributes extensive GHG emissions. Yet, changing property owners' lawn care practices has proven difficult due to normative, logistic, legal, and economic factors. Based on emerging research suggesting that conversation in families, among friends, and in neighborhoods is effective in increasing pro-environmental attitudes and intentions, the researchers will examine whether conversation can influence lawn care practices. They will target behaviors that property owners can feasibly change, given the previously mentioned factors. Through a survey and a follow-up experiment, they will study the impact of conversation, especially in groups, on reducing use of gas-powered lawn tools among private property owners in NYS.
Investigators: Poppy McLeod, Communication; Tina Phillips, Cornell Lab of Ornithology; Becca Rodomsky-Bish, Cornell Lab of Ornithology
Climate Impacts of the Dairy Industry
Abomasal Infusion of Nutritionally Required Nonessential Amino Acids for Evaluation of Energy and Amino Acid Utilization and Productive Efficiencies in Lactating Dairy Cattle
The dairy industry is focused on methane reduction, yet nitrous oxide from overfeeding protein is 10x more potent as a greenhouse gas and little is being done to reduce protein feeding. The researchers have developed a new approach for estimating amino acid requirements and supply for all essential amino acids (EAA) in their nutrition model, the Cornell Net Carbohydrate and Protein System, which has allowed them to reduce the total N intake of cattle and be more precise in formulating EAA and total N to both improve productivity and reduce N excretion. To improve the ability to reduce N intake and enhance milk protein output, they need to investigate the role of nonessential amino acids (NEAA) in high-producing cattle to determine if they can rely on requirements and supply of metabolizable protein to account for those or if they need to start formulating around particular NEAA to improve milk protein efficiency. They propose to do an abomasal infusion study in high-producing cattle to develop a preliminary data set for another grant.
Investigators: Michael Van Amburgh, Animal Science; Dave Barbano, Food Science
Climate Resilient Agriculture and Nutrition
Impact of Climate Smart Biofortified Crops on Nutrition and Health Status in Adolescent and Adult Women
Climate change and the ongoing COVID-19 pandemic threaten to undo the little progress that we have made in improving health status among marginalized populations. Most public health programming is directed towards children or pregnant women and ignores women in other life stages. Biofortification is a food-based approach for improving nutrition and health status, with added benefits of climate-friendly and drought resistance traits. Saurabh Mehta and Julia Finkelstein propose to examine their efficacy using a feeding trial with multiple biofortified staples (pearl millet, wheat, and orange flesh sweet potato) to generate initial evidence of benefit for potential inclusion of such sustainable agriculture-based interventions in public nutrition programs in the future.
Investigators: Saurabh Mehta, Nutritional Sciences; Julia Finkelstein, Nutritional Sciences
Labor and Green Energy
A Just Transition for Autoworkers? E-mobility and Restructuring in Transatlantic Comparison
The proposed study compares the restructuring strategies and worker outcomes associated with the shift toward e-mobility in the U.S. and German auto industries. Automakers are phasing out internal combustion engines and ramping up electric vehicle production, incentivized by regulations and subsidies. This affects millions of workers worldwide. How are these changes managed in contrasting companies and countries? What new approaches are unions, managers, and policymakers developing to mitigate disruption to workers? Using international-comparative mixed-methods research, the researchers will identify best-practice models for managing the transition to e-mobility in a just and equitable way.
Investigators: Ian Greer, ILR Ithaca Co-Lab; Virginia Doellgast, International and Comparative Labor
Building an Equitable, Diverse, & Unionized Green Energy Economy: What Can We Learn from Pre-Apprenticeship Programs?
The transition to a sustainable, green energy economy will create millions of jobs. But there is no guarantee that the jobs will be high-quality or that the transition will be just. Increasingly, labor unions and policymakers are looking to "pre-apprenticeship" programs to help supply well-trained workers for green projects, creating good-paying, community-sustaining jobs, and ensuring equitable access to these jobs for frontline and marginalized communities. This project will examine and create case studies for three existing pre-apprenticeship programs, identify key attributes of successful programs, and offer recommendations for expanding pre-apprenticeships to meet the needs of our future green economy.
Investigator: Lara Skinner, Labor Leading on Climate Program
More Efficient Solar Panels
A Modular Materials Platform for Next-generation Photovoltaics
The vision of this project is to develop a simple, scalable coating that can improve the efficiency of silicon solar cells by harnessing the unique spin physics of molecular materials to capture energy generally wasted as heat. The researchers aim to establish the proof of concept by templating highly stable molecular dyes within modular framework materials to demonstrate systematic control over their properties. This team will prepare a novel family of crystalline nanocolloids with tunable structure and use a set of ultrafast laser spectroscopy tools to understand how the carrier multiplication process – the key to improving solar cells – can be improved.
Investigators: Andrew Musser, Chemistry & Chemical Biology; Phillip Milner, Chemistry & Chemical Biology
New Materials and Methods for Carbon Capture
Advancing Energy-Efficient Hybrid Pathways for Accelerated Carbon Removal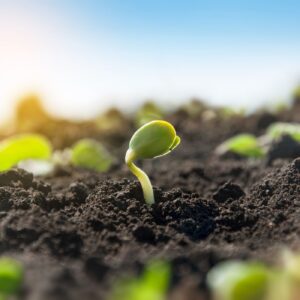 The world's agricultural soils have lost the carbon equivalent to at least 487 gigatons of CO2. This project aims to develop innovative and economic pathways to rapidly increase soil carbon while harnessing synergistic bio-geo-chemical feedbacks and address the challenge of putting carbon back into the soils to enhance crop fertility. Rapid increases in carbon drawdown require the synergistic coupling of several natural and engineered strategies. Researchers will investigate the coupled influences of enhanced weathering, biochar use, and genetic engineering of plants for enhanced soil carbon storage coupled with distributed processing of bio-waste to co-produce H2, biochar, and carbonates to transform carbon farming.
Investigators: Greeshma Gadikota, Civil & Environmental Engineering; Benjamin Houlton, Ecology & Evolutionary Biology; Yiqi Luo, School of Integrative Plant Science; Johannes Lehmann, Soil & Crop Sciences; Daniel Buckley, Soil and Crop Sciences
Carbon Capture at Carbon: New Nucleophiles for Direct Air Capture of CO2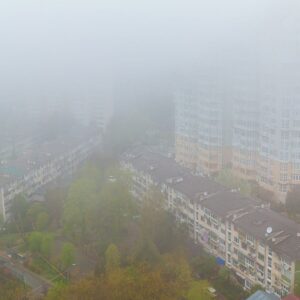 Direct air capture (DAC) of carbon dioxide (CO2) is required to achieve net-negative greenhouse gas emissions. However, current DAC strategies have focused on adapting centuries-old technologies such as aqueous amine and hydroxide solutions. This team will develop new, highly reactive carbon-based molecules capable of DAC for the first time. The project will open up a new class of molecules capable of removing CO2 from humid air, broadening the scope of systems capable of achieving negative emissions. This will enable exciting cross-campus collaborations with the engineering college as the researchers translate the molecules from the laboratory to industrial scale.
Investigators: Tristan Lambert, Chemistry and Chemical Biology; Phillip Milner, Chemistry and Chemical Biology
High-Efficiency Electro-Swing Carbon Capture Using Redox-Active Organic Polymers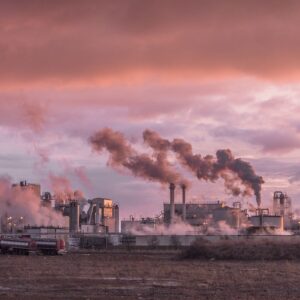 New materials for carbon dioxide capture from point sources and the air are needed to fight climate change. One of the major limitations of current technologies is the high energy costs required for CO2 desorption. Here, the researchers propose to develop a new class of adsorbents in which electricity can be used instead of heat or vacuum to recover CO2 for subsequent storage or conversion into value-added products. Given the novelty of this multidisciplinary strategy, seed funds are requested to facilitate the collection of preliminary data for a competitive proposal to the DOE or NSF. The completion of this research project would lead to a next-generation family of low-cost, high-efficiency materials for CO2 capture.
Investigators: Phillip Milner, Chemistry & Chemical Biology; Brett Fors, Chemistry & Chemical Biology; Héctor Abruña, Chemistry & Chemical Biology
New Materials for Passive Cooling
Passive Cooling Textile With Heterogeneous Infrared Transmittance Performance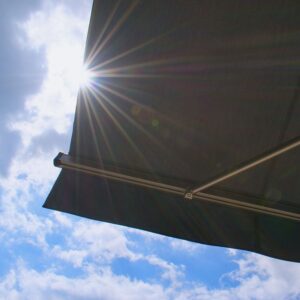 To keep surfaces cool and reduce energy requirements for cooling, two passive radiative-cooling approaches include reducing the transmittance (T) of energy from incoming sunlight and increasing the T of outgoing energy via thermal radiation (from building/surface). Both phenomena can be achieved by optimizing surface microstructures. This project will create a textile incorporating heterostructures at micro and nano scales to control T in the Infrared spectrum, corresponding to more than half the energy of solar and thermal radiations. Micron diameter fibers with included submicron particles and voids will be produced, characterized and tested using spectroscopy, solar heating and radiative cooling experiments. This textile could be incorporated as a very thin layer onto exterior surfaces, windows, or clothing.
Investigators: Margaret Frey, Human Centered Design; Yong Joo, Chemical and Biomolecular Engineering; Huiju Park, Human Centered Design
Sustainable Building Design for Decarbonization
Empowering Students to Lead the Building Decarbonization Effort With Digital Twins
Building decarbonization is an urgent challenge that requires immediate attention to limit the adverse effects of climate change. However, key professions that shape our built environment, such as architectural design and engineering, urban design, and planning, struggle with integrating STEM content across disciplinary divides and do not prepare students for applied, interdisciplinary, and community-engaged challenges. This project will tap into NSF's Improving Undergraduate STEM Education (IUSE: EHR) funding to develop new urban simulation models, often called digital twins, that allow modelers to see the "bigger picture" of urban scale synergies and allow data-driven design and planning decisions.
Investigator: Timur Dogan, Architecture
Synthetic Biology for Sustainable Energy & Materials
Bioreactor Construction to Demonstrate On-the-fly Guide RNA-directed Evolution (OgRE) of Vibrio natriegens for Electrically-supported Growth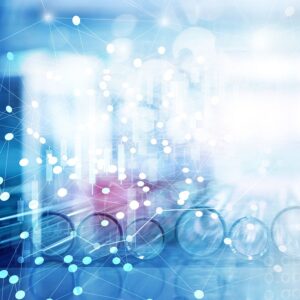 This project will construct a device that facilitates the directed evolution of Vibrio natriegens, an extraordinary microbe that can use electricity as a metabolic input and happens to be the fastest duplicating organism on Earth. The goal is to adapt this microbe to growth on an electrode and formate as sole sources of metabolic energy and fixed carbon, respectively, using a novel directed evolution technique termed OgRE. Such a microbial chassis will enable a myriad of applications that address climate change, including the replacement of agricultural inputs to produce carbon-neutral biofuels or animal feeds, or in carbon-negative carbonate biomineralization.
Investigators: Buz Barstow, Biological and Environmental Engineering; Sijin Li, Chemical and Biomolecular Engineering
Microfluidic-accelerated Directed Evolution for Sustainable Rare Earth Separation
Rare earth elements (REE) are critical ingredients of sustainable energy technologies. However, separating individual REE is one of the hardest problems in chemistry—and current separation methods are highly environmentally damaging. Biosorption offers a promising route to environmentally-friendly REE separation. The research team has recently completed a genome-wide survey of biosorption and discovered six groups of bacteria genes that control binding preference for individual REE. They are seeking to build microfluidic evolution devices that will make it possible to rapidly engineer bacteria with a high affinity for individual REE to enable separations.
Investigators: Mingming Wu, Biological & Environmental Engineering; Buz Barstow, Biological & Environmental Engineering; Justin Wilson, Chemistry & Chemical Biology